Protecting our local community and beyond.
We're people just like you.
No call centres, just us!
Based in Dorset's county town – Dorchester and operating for over 40 years, we at P J Aiken are an independent, local insurance brokerage.
Our service is what sets us apart from the rest. With continued growth, our values have always remained the same; to protect our local community and beyond. Not only this, but we also benefit from being part of the A-One Insurance Group, which means we have access to experts in other insurance sectors, such as Cyber, Health & Protection and Marine. We even have an in-house claims department, meaning that should the worst happen, you will benefit from a single point of contact that will monitor and manage your claim.
All of our brokers are qualified and knowledgeable in their own areas of expertise.
We aim to provide our clients with superior service with honest advice. We want the very best for our clients.
Personal Insurance
Including Home, Motor and Travel policies tailored to suit you.
Business Insurance
Sole traders to multi-national. We will make sure you're fully covered.
Specialist Insurance
Blocks of Flats, Directors & Officers and Landlords to name a few.
Claims
Claims happen, that's why we have a dedicated claims team to look after you.
Trusting someone to look after your insurance shouldn't be stressful. We're here to look after you from the start of your policy, right through to renewal and beyond. Your dedicated account handler will be there, whenever you need them.
From one of our experts.
Our managers, backed up by their team have the knowledge and understanding to offer their expert knowledge and advice. We can steer you in the right direction when it comes to tailoring products to suit you or your business to guarantee you are sufficiently covered should the unthinkable happen.
Ensuring your policy is correct - all year.
When it comes to insuring some risks, some brokers tend to shy away from going the extra mile to make sure their clients are both happy with levels of cover, and the relationship between broker and the insured. Here at P J Aiken, we relish going that extra mile as we have confidence in ourselves as insurance specialists. Our job is to make sure everything runs smoothly and to build strong bonds with our clients. We believe regular reviews and contact with our clients help them maintain confidence with our service to provide expert care and cover.
Tailored cover, just for you.
Here at P J Aiken, we believe in tailoring the right cover for your personal and business needs. Our managers have an expert, indepth knowledge of the insurance sector and can build a package to suit your personal requirements. With strong personal relationships with key insurers and access to the entire market, we guarantee that any package we offer would be of high quality in respect of cover, matched with competitive rates.
In-house claims handlers.
Unlike other brokers, you can access our managers out of normal office hours as they fully understand claims do not only occur during working hours. Backed by a team of claims handlers and with access to our own loss assessors, we are fully prepared should the most unfortunate happen to ensure your claim is dealt with smoothly, and without aggravation.
Giving you confidence to renew.
We believe that a strong relationship with clients builds confidence in us as both individuals, and as a business. Our promise to you is that when it comes to renewing your insurance, we will make the service remains first class and the renewal invitation would be reviewed from our expert managers first to make sure you are receiving fair and justified renewal terms.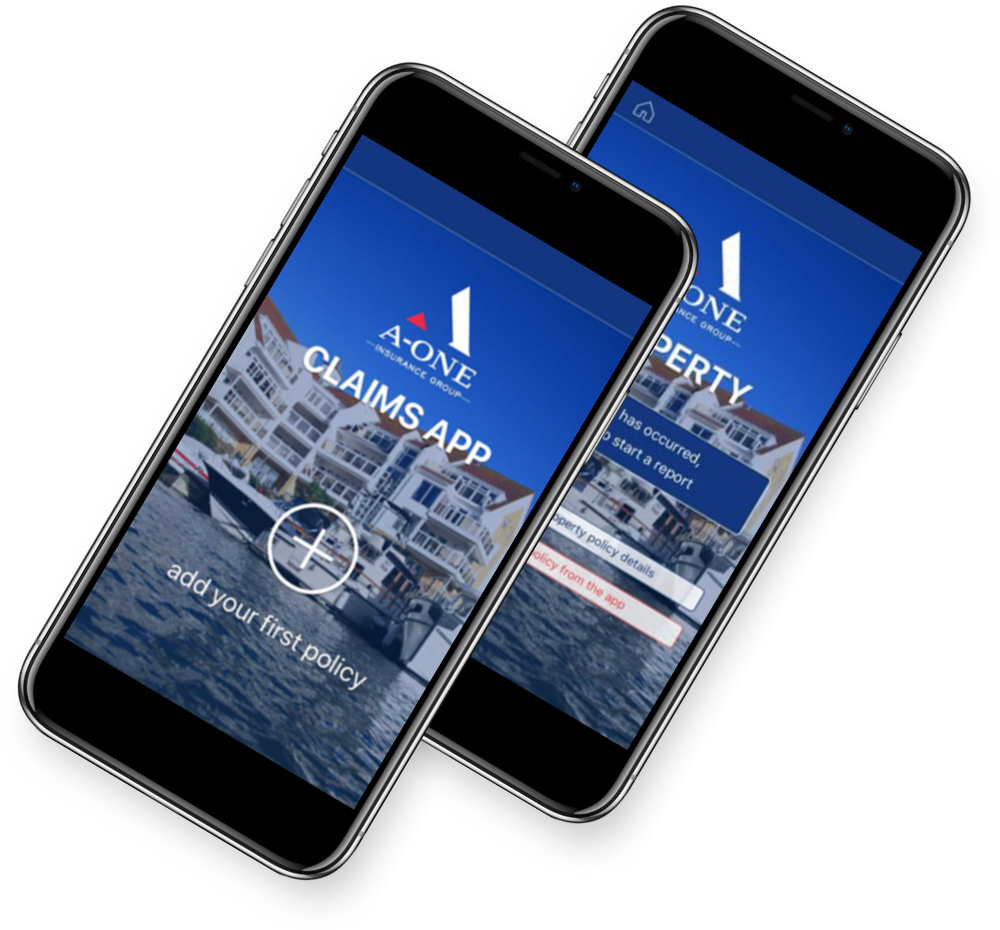 Our Dedicated Claims Team and App
We know that the situation surrounding a claim is stressful enough. That's why we have an in house claims team.
Each policy will have a dedicated claims handler, and will be there if and when you need them.
We also have a dedicated Claims App, making it easy for our customers to record and track claims on the go.
We Work With Some of the Best